An AVO Surge Tester with all the bells and whistles
In a "throw away" society where we often think newest is best, Matthew Goettemoeller stands tall. He likes used — and not just because it's cheaper. Case in point: a surge tester. Specifically an AVO Multi-Amp DS-13SA Surger Premiere. That's the long name for an expensive piece of technology used to detect electrical problems in motor and transformer windings. Windings, if you're not familiar with them, are an essential piece to making a motor spin https://www.youtube.com/watch?v=CWulQ1ZSE3c
"Used is great for me," say Goettemoeller. "The newer equipment tells me that something is wrong. It's right there on the read-out, but the older testers make you rely on your background and knowledge. You have to understand the way something works before you can identify the solution — and in my business it's all about solutions."
Goettemoeller (pronounced gut-uh-muller) is the owner of his family's business: Transient Electrical Specialists LLC https://transientelectrical.com/, Old Town, Idaho. The company is located in Idaho's oddly skinny panhandle, divided from Newport, Washington by the state border. It's about 75-miles from Canada. It's fair to say he is in the "boonies" though close enough to quickly reach the industries he serves. Most of his work can be handled remotely so he generally stays close to home.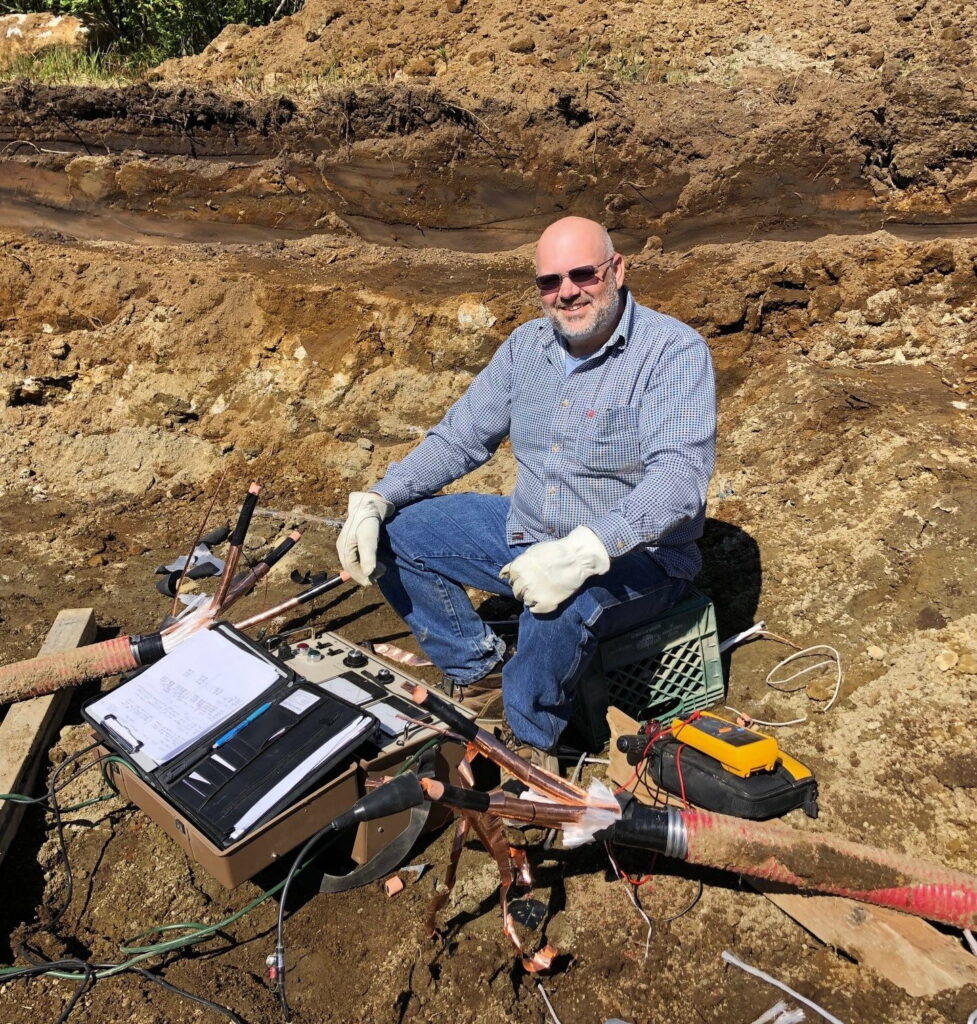 He is a self-described industrial troubleshooter whose background is motors and and electrical drives for the timber and oil industries, among others. He also works with hydroelectric facilities. Today's work is a far cry from his early years rewinding electrical motors as a young man in Canada. He used what he describes as older equipment back in those formative years and finds the basic equipment just as valuable today as he did then. It was one of the things that led him to purchase a legacy piece of equipment called a surge tester from https://obtainsurplus.com/.
He purchased the used industrial tester in June telling the Obtainium crew that he needed it pretty quickly, so that he could take care of a client. "I am having problems with one of my customers' generators that I'm going to take a look at it," he explained. "I would love to try this machine out on this one."
Fast response and good service are part of Obtainium's credo, so they went to work right away. They packed it the usual way — carefully — and sent it out the same day. He received it quickly, as promised, and in good working order except for a screw that had come loose. That was an easy fix, just in time to take it with him on the tester's first job at a Bellingham, Washington oil refinery.
"I tested it in my hotel room that night," he said. "It worked just as expected. I won't use the device a lot, but there are always those jobs where the tester will be just what I need."
This is where that "used" equipment mantra is easily explained.
"I couldn't justify paying for a new one," he said. "Too much money. For me to buy all this testing equipment new would be too costly. Used is great. Older, legacy equipment cost me $80-thousand compared to $200-thousand if I bought all that equipment new."
It's all about Customer Service
Obtainium couldn't agree more. The company is in the business of surplus and legacy equipment. Why buy new when you can get what you need for less? Bob Jones, a long-time staff member, says it's just part of what the company is all about. It's about getting the customer what he needs because just like Obtainium, Transient Electrical Specialists is all about customer service too.
"He (Goettemoeller) seemed to the perfect buyer," says Jones. "He knew what he wanted and what he expected. We made him happy."