It seemed like such an easy thing to fix. The bulb on Bill Lewis's flashlight needed replacement. A lot of people would probably just toss the flashlight in the trash and get another. You can pick up a new one pretty cheap. But Bill wasn't ready to do that just yet.
"The flashlight is nothing special other than I have had it for a long time. It's more sentimental than anything."
And the idea of throwing it away just didn't feel right, so he contacted Streamlight, the company that made his flashlight.
They Don't Sell These Anymore
"I was told they do not sell incandescent bulbs and didn't have any LED replacements," Lewis said.
So Lewis, who is no quitter, attended an event in which Streamlight was one of the vendors. He visited their booth and asked one of the representatives about the flashlight.
"I even showed him my flashlight. I pointed out the name on the barrel — STREAMLIGHT JR."
That drew a laugh and a firm statement that the company doesn't make that style anymore.
"You must have bought it a long time ago," the rep told him.
Well, I did, Lewis confessed. More than twenty years ago. It was one of his first miniature-style flashlights.
"The others were big and bulk, but the Streamlight Jr. met my needs."
Alas, Bill's mini went, as he puts it, dark. The backup incandescent bulb was the last he had. The world of incandescent bulbs in flashlights ceased many years ago — a decade or more. None to be found, so Lewis did the thing everybody does — he went online for companies that sell surplus and legacy parts. Those little things you need for your project — the things you probably won't find at your local hardware store or those big box places. He found PartsMine, a company that specializes in hard-to-find parts.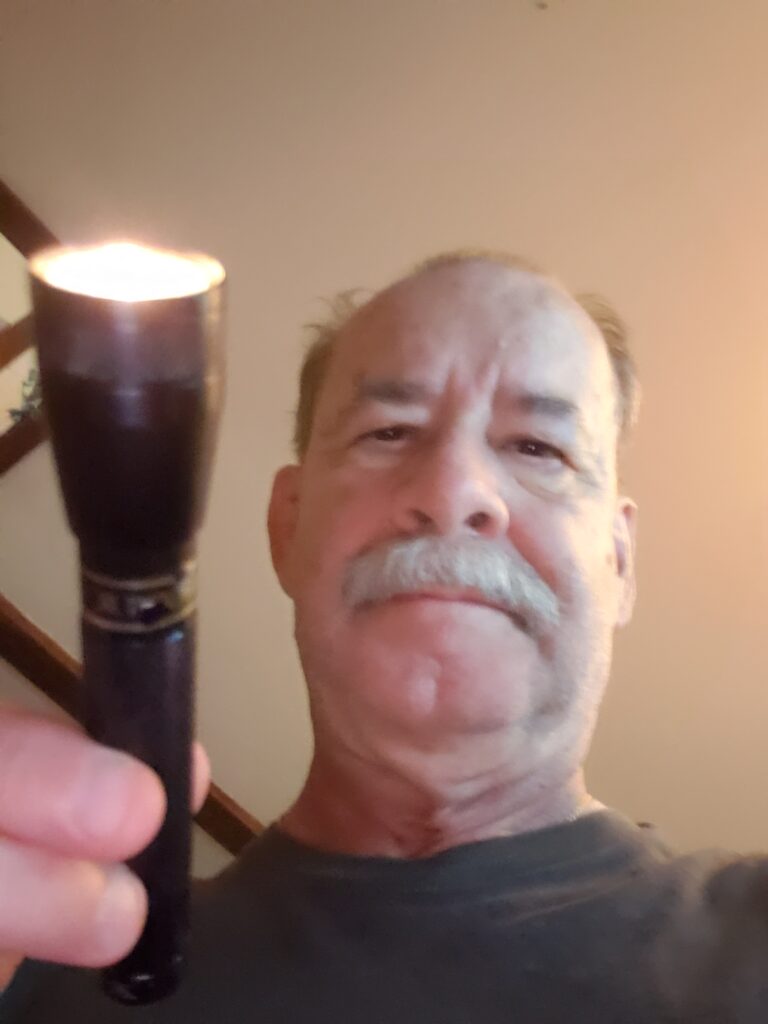 "I found the bulb I needed and ordered two."
He got them fast, and Bill Lewis's much-beloved flashlight is back in service. He left us with this:
"PartsMine. Thank you, thank you, thank you."
From all of us folks at PartsMine: You're welcome.